eyeforce Videos
Youri Zoon RECORDED: Episode 1 - Tarifa Times
This is the first episode of "Youri Zoon RECORDED" An online video series of the vice-world champion...
by EyEFORcE
pro
Monday Jun 28, 2010
2.666 Views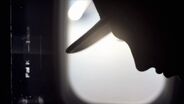 It's on! The new season of Youri Zoon RECORDED is on its way. Check out the Trailer. Music by Depuis...
by EyEFORcE
pro
Friday Apr 01, 2011
2.201 Views
Jordy Smith vs Kelly Slater at the Rip Curl Pro
The final day of the Portugal event saw Jordy make the final against one of his heroes-Kelly Slater....
by EyEFORcE
pro
Saturday Oct 16, 2010
863 Views